Introduction and Consultation
Whether you are looking to integrate a system into a finished room, are renovating your current home, or are building a new home, Fusion Systems will be there every step of the way to ensure that everything runs as smoothly and on schedule. Although every project is unique, we follow a proven process to ensure that you and all parties involved understand what to expect from a Fusion Systems installation, and with whom responsibility for each part of the project lies.
We offer a free consultation to discuss ideas and requirements while allowing for any likely future improvements in technology. We will discuss budgets and timescales for the project before presenting you with a written proposal and an estimated cost for your approval.
Design and Detailed Quotation
For larger projects where schematics, drawings, and cable schedules are required, a design fee will be charged. For this, you will receive an overlay for your architectural drawings (when available) with a detailed tubing schematic showing the route and size of each tube that is to be installed. You will also receive a cable schedule detailing each cable run with its use and reference number. We also provide you with a room-by-room specification outlining what will be possible in each area upon completion of the installation, and what upgrades are possible for the future.
At this point, a detailed quotation of your project will be presented. This documentation will give you a component breakdown of the cost of the solution. We will also establish payment terms subject to the size of the project, with stage payments required in some cases.
Project Management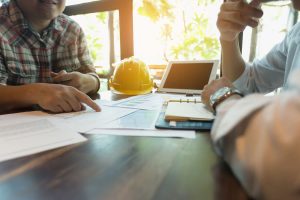 One of our project managers will be assigned to you; they will be in charge of your project until the final handover. It will be their job to ensure that all parties involved in the project are briefed both onsite and in writing. A schedule of works will be agreed upon with all professionals onsite to ensure the project runs smoothly. The project manager will keep you up to date through the developments and will be on hand to attend site meetings and for any issues that may occur.
Installation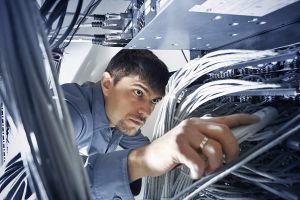 The tube network can either be installed by our own team of trained engineers or by onsite electricians as required. First-fix installations of cabling ensure that all cables are run correctly, to the right length, and are clearly labelled. Second-fix processes commence once all wet trades are completed and involve terminating and testing all cables that have been installed. Once all parties agree that the site is safe and free of dust, our specialist engineers will begin the installation and configuration of hardware.
Programming and Commissioning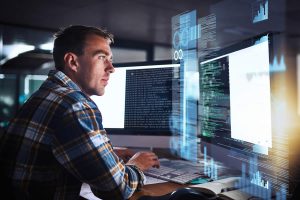 Any remotes or control panels are programmed in the Fusion Systems office, then taken to the site for testing and fine-tuning to ensure that the system works exactly how you want it to. We use professional equipment to calibrate all parts of the system, ensuring that you are getting the best possible performance out of your new Fusion Systems installation.
Your project manager will then give you a full system demonstration, showing you what each room and system can do. After a week or two of getting used to the system, a technician will return to make sure you are happy and, if required, make any adjustments.
Aftercare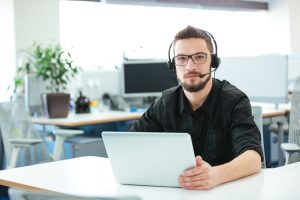 We pride ourselves on being on hand to offer any assistance may need with your new Fusion Systems installation. Our easy-to-follow manuals guide you through the uses of your new installation, and manufacturers' manuals are also provided. For any additional queries you may have, our technical support team is always available by telephone.
All Fusion Systems installations are covered by a one year guarantee as well as the manufacturers' warranties. After this time, we can offer a service agreement so that you are safe in the knowledge that there will always be someone to help.
Previous Projects
Visit our portfolio page to view more of Fusion Systems previous projects.
Puerto Banus Apartment
FusMur
2021-03-22T19:57:48+00:00
Beachfront Home
FusMur
2021-03-23T11:29:03+00:00
Sierra Blanca Home Cinema
FusMur
2021-03-23T14:45:07+00:00
What Our Clients Say
"Murray and the Fusion Systems team were so great , we had a complicated project and they were able to hold our hand and advise every step of the way, making it all a great experience."
"We used Fusion Systems for the installation of the Control 4 TV and music system in our new home.  Murray and the team were involved at every stage.  From the initial planning (working with the architect) right through to the final installation, in every room of the house.  Their professionalism throughout was exemplary and the aftercare service has been superb.  Couldn't recommend them highly enough."
"We have been using Fusion Systems in our property for the past 12 years and I cannot stress enough what a fantastic team Murray has.  No job is neither too small nor too challenging, super knowledgeable and charming and the after sale services are second to none. As far as I am concerned Fusion Systems are the best in the field I cannot recomend them enough."
Trusted Brands
We aim to supply the best quality products for the best value and here are some of the brands we often use on our projects.
Get in touch for consultation, support, quotes and information.